10 Wolf Perler Bead Patterns For Everyone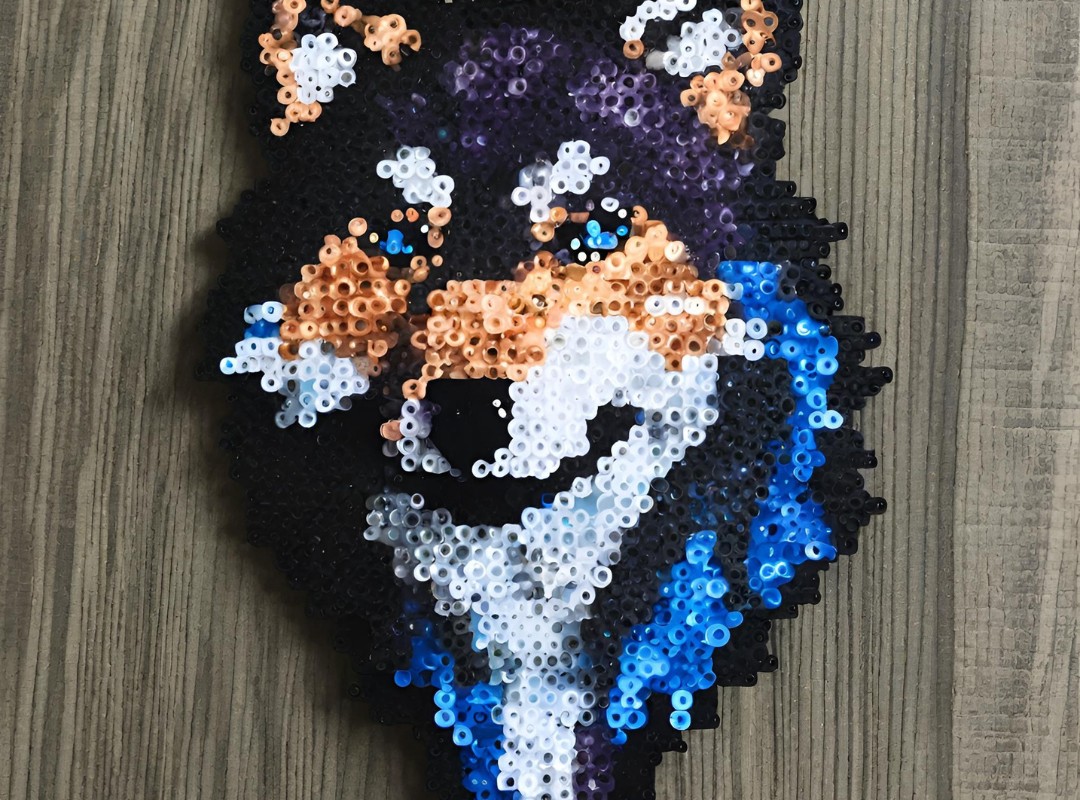 Our Wolf Perler bead patterns are a creative and fun way to engage with arts and crafts for making stunning artwork for your home decor and celebration season.
Wolf Perler Bead Patterns
These beautiful patterns use small, colorful beads that are arranged to form the image of a wolf. Once the beads are positioned on a pegboard, they are fused using an iron, resulting in a beautiful and solid piece of artwork. You can make anything from jewelry to decorations for your home or office using it. As you get more experienced with this unique craft project, you can create even more complex pieces by combining two or more of these beads on a string!
A variety of patterns can be found online, making it easy for beginners to learn and enjoy crafting wolves in different styles and colors. This activity is not only entertaining but also helps improve fine motor skills and encourages patience and focus.
Cute Perler Bead Wolf Cub
This adorable Wolf Cub pattern made with Perler Beads is one of the top patterns anyone can try. Its size is large and the design is simple, so you can easily create something with it. You can make a hanging decoration for your wall, a cool key chain, a unique bag ornament, or even a phone case. If you're hunting for an entertaining gift idea or looking to create something different, this pattern is an excellent pick!
3D Minecraft Tamed Wolf Perler Beads
The 3D Minecraft Tamed Wolf made with Perler Beads, is an enjoyable project that boosts your kid's creativity and imagination. It's a thrilling way for children to express their artistic side and construct something they've never thought of before. They can design it to look like a friendly wolf, or they can shape it into something entirely different.
Arctic Wolf Perler Beads
If you want to use your white perler beads on a craft project, the Arctic Wolf Perler Beads Pattern is the perfect choice. This pattern will only require two colors of perler beads: black and white. The pattern includes numerous holes for easy stringing, ensuring that there is no fighting for space when you attach your strands! Make collages, bracelets, and decorations, or enjoy blank canvases for making sculptures.
Colorful Wolf Pattern
This colorful wolf design featuring a variety of colors is sure to bring something new and unique to your home. Whether you like the bright red or purple-toned wolf or the dark brown with hints of black, you'll definitely find a favorite in this collection.
Simple Wolf Perler Bead Pattern
The Wolf Perler Chart pattern is a great way to teach your child about wolves. Encourage your child to make this simple bead pattern and watch as it perches on your desk or table. Have fun teaching them about the unique characteristics of this predator and how it assesses its surroundings. It's a great way to use your child's imagination while making something fun and educational at the same time.
Wolf Cub Perler Bead Tutorial
This adorable gray wolf pattern piece is perfect to add to your bead collection. It is a fun way to add some playful charm to whatever you feel like crafting. It's easy enough for even beginners to make this project so that you can start a new hobby today.
Paw Print Perler Bead Pattern
This Paw Print Perler Bead Pattern is a great way to learn about paw prints and the animals that create them. The main focus of this perler bead pattern is to highlight the wolf's paw print on a white background, but it's just as fun for any other animal that leaves an impression behind beaver, deer, lion, or even an elephant!
Lone Wolf Perler Bead Pattern
The Lone Wolf Perler Bead Pattern is full of fun and easy-to-follow instructions. Follow this amazing Pattern and make some fun and unique additions to your artwork collection.
Wolf Outline Perler Bead Pattern
This wolf outlines perler bead pattern is a great project for beginners or any time you need an easy craft to make. It can be done in one evening, and you can find the instructions online. You can make this pattern on your own or with other members of the family, and it will be best to spark your creativity.
More Beads Patterns Inspirations:
Hexagon Perler Bead Patterns: Fun and creative designs are the best way to motivate color recognition, fine motor skills, pattern understanding, and more. Hexagon Perler Bead Patterns make a perfect gift for everyone.
Ghost Perler Beads Patterns: Our Ghost Perler Beads Patterns are great for making accessories such as necklaces, bracelets, key chains, and other jewelry.
Chicken Perler Beads Patterns: Our chicken perler bead patterns include more than 30 units; each unit consists of six to eight beads to make a figure. They are a great way to give your kids a creative outlet where they can create without the hard work.