11 Easy Chicken Perler Beads Patterns For Kids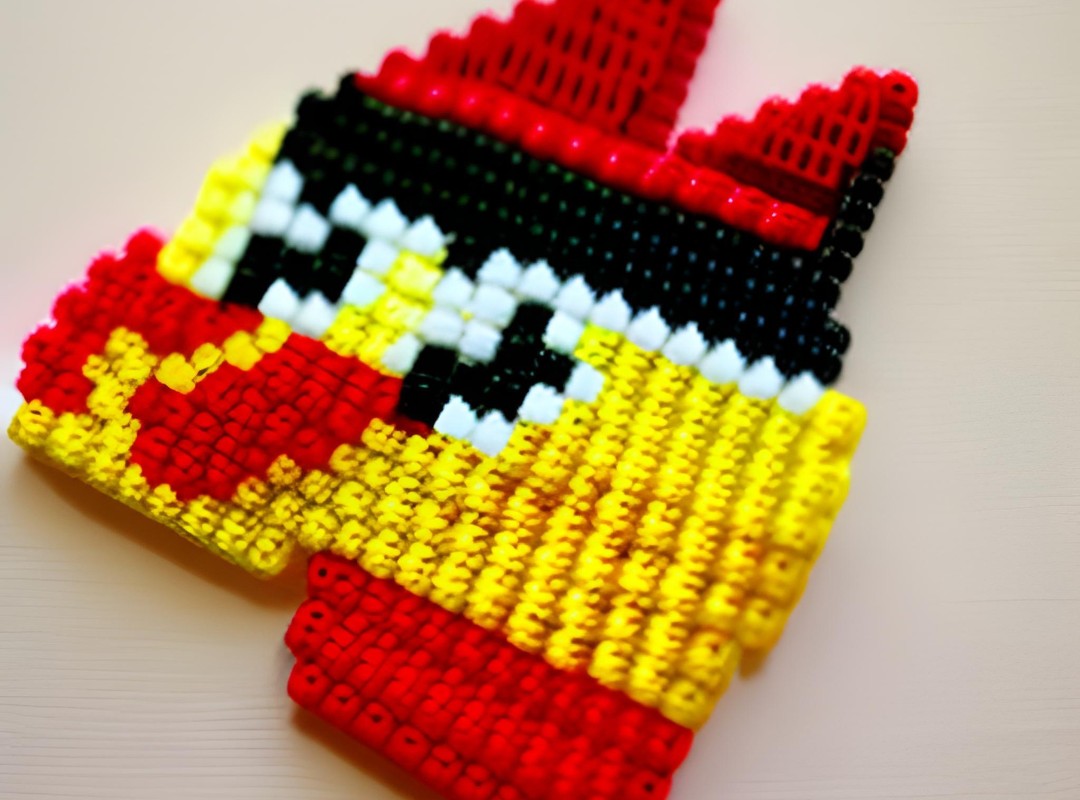 Our amazing Chicken Perler Beads Patterns are a fun and creative way to engage kids and adults alike in a crafting activity. Following these chicken patterns, you can create colorful and adorable chicken figures and have fun additions to your perler beads collection.
Chicken Perler Beads Patterns

This delightful list of chicken bead patterns will also help you allow users to create colorful, pixel-art-style chicken figures using Perler beads. These patterns range from simple chicken shapes ideal for beginners to complex rooster designs for experienced bead artists.
From cute baby chicks to vibrant roosters and cartoon-inspired designs, the Chicken Perler Beads Patterns list offers a broad spectrum of options. The kids can enjoy assembling these charming poultry-themed creations, making them a fun activity and a great tool for enhancing concentration and creativity.
From Little Chicks To Majestic Roaster
Here, you'll always find the best patterns to make admirable and unique chicken perler bead masterpieces that can be great to be a part of your home decor and kids' educational activities, too. You can go with a range of different perler bead inspirations, starting from adorable little chicks to head-on toward loud and shiny majestic roasters with minimal effort.
Happy Chicken Dance Perler Beads
Enjoy the amusing Happy Chicken Dance Perler Beads pattern, and let these cheerful chickens brighten your day. It is a fun, colorful design that brings joy through its playful style. Made using Perler beads, this pattern showcases dancing chickens with wide smiles, which makes it a delightful craft project. Perfect for kids and adults alike, it's an ideal activity to create together, whether as a fun decoration or a creative gift.
Chicken Perler Bead Card
The Chicken Perler Bead Card pattern is a fun and creative design perfect for craft lovers. This colorful pattern is shaped like a cute chicken, created using small, heat-fusible beads called Perler beads. The design can be ironed to fuse the beads, making it perfect for cards or decorations. You'll love its simplicity and the artistic touch it adds to your crafts.
Beautiful Hen Perler Beads
The Beautiful Hen Perler Beads pattern is a fun and easy-to-follow activity that engages craft enthusiasts and kids alike. It produces a stylized image of a hen using fused beads, creating a vibrant and colorful result. It is suitable for ages six and up and adds a creative twist to indoor pastimes. Great for honing fine motor skills, it's a blend of art, fun, and learning that is sure to entertain.
Magnificent Rooster Perler Bead Pattern
The Magnificent Rooster Perler Bead Pattern is an engaging, vibrant design ideal for craft lovers. The pattern adds a spark to hobby sessions using captivating hues and easy-to-follow steps. It's a pattern made from small, colored beads melted together to shape a rooster. Great for kids to enhance creativity or for adults seeking a simple, relaxing craft.
Dapper Chick Perler Beads
The Dapper Chick Perler Beads are fun and colorful beads that you can use to create cute, stylish designs. They come in beautiful shades and are perfect for kids and adults alike. You can make lovely keychains, ornaments, or decorations using simple patterns. These beads are a fantastic way to spend time with friends and family, expressing your creativity and making charming crafts together.
Cute Chick In A Flower Egg Pattern
The Cute Chick In A Flower Egg Pattern will be a fun pattern to showcase a charming chicken surrounded by colorful flower eggs. It's perfect for those who adore chickens or want to create attractive eggs easily. Following this simple pattern, anyone can become a skilled crafter and impress others with their creative abilities. You can produce picturesque eggs adorned with this lovely motif with patience and practice.
Adorable Chick Perler Beads Pattern
This adorable Chick Perler Beads Pattern is a charming and delightful design perfect for both beginners and experts. With its bright colors and cute appearance, this impressive pattern can turn simple perler beads into a stunning masterpiece in no time. Not only is it fun to create, but the end result will undoubtedly bring joy to anyone who lays eyes on this adorable chick.
Cool Chick Perler Bead Pattern
This Cool Chick Perler Bead Pattern will be a charming and artistic work done by you. It uses bright yellow beads to create the body, while black and two hues of orange beads add detailed features, giving the chick its unique, cute look. Fun to create and perfect as a card topper, this pattern is an engaging way to unleash your creativity!
Perler Bead Chicken Wing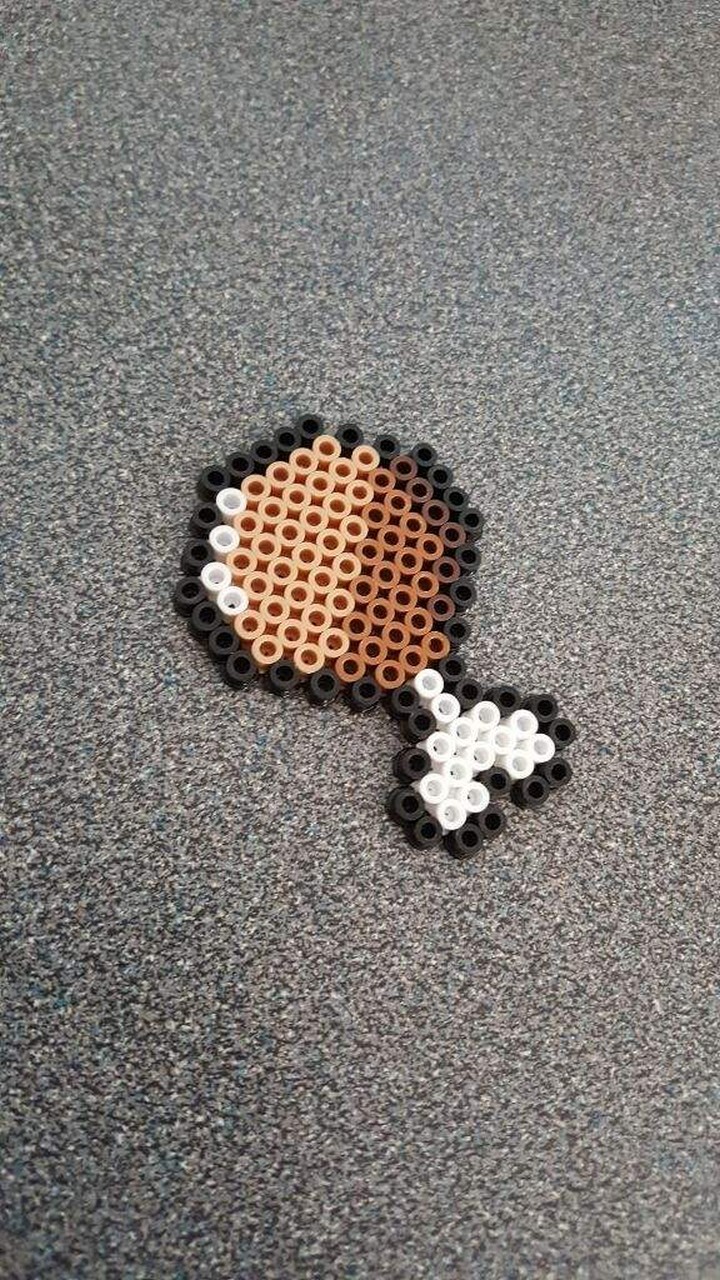 The Perler Bead Chicken Wing takes a fun, unique approach to bead art. It resembles a tasty chicken wing made using beads in various colors, including white, brown, and red. This creative pattern is enjoyable and can serve as a quirky decor piece or a playful gift for food lovers.
Stardew Chickens Made With Mini Perler Beads
Stardew Chickens made with Mini Perler Beads are a wonderful addition to your bead pattern collection. These colorful, cute, and easy-to-make designs bring life to the charming chickens from the popular game Stardew Valley. These tiny beaded chickens showcase your love for the game and offer a creative outlet for exploring your artistic talents.
Stardew Chickens With Hama Beads
Stardew Chickens made with Hama Beads are fun crafts to do at home. They are cute and the easiest perler bead pattern you have ever tried. You only need different colored Hama beads and a template for making this masterpiece Stardew Chicken perler bead pattern.