17 Easy Ghost Perler Beads Patterns For Halloween Season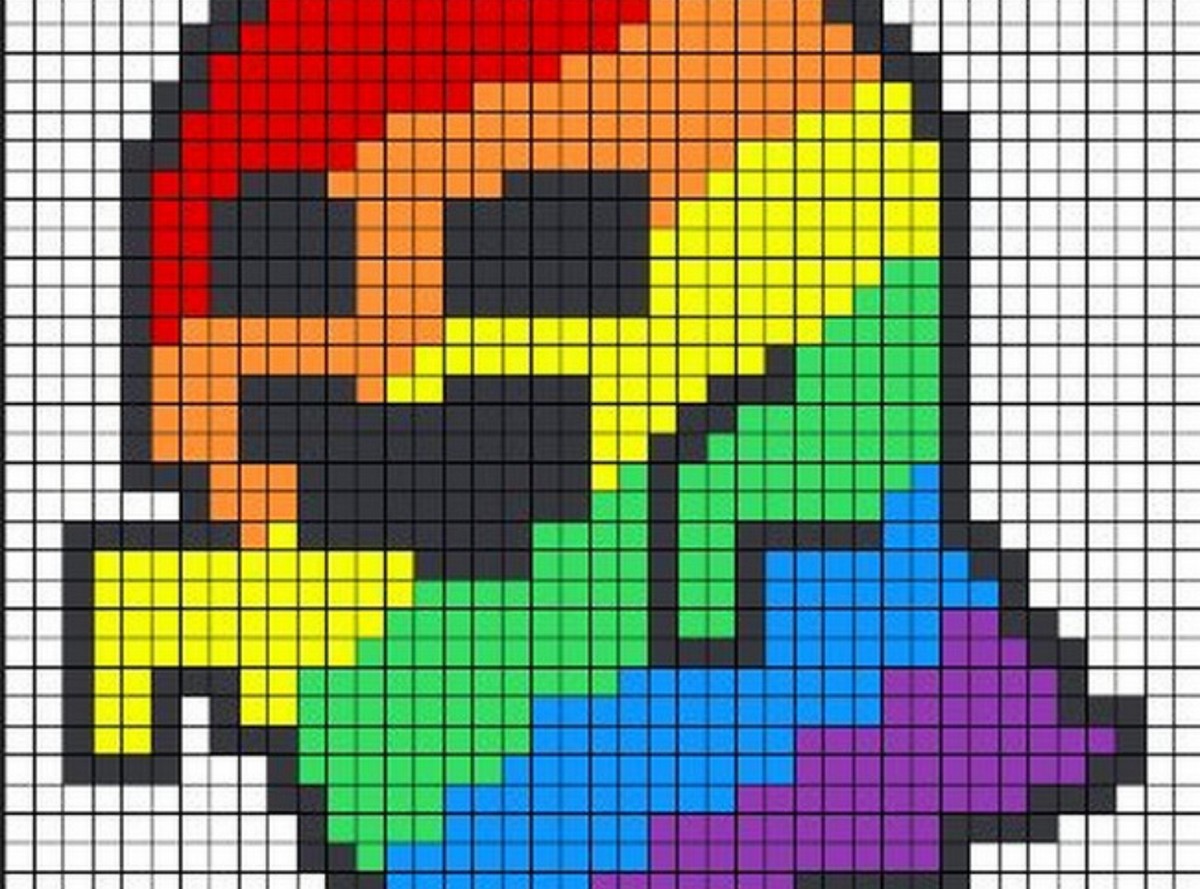 These cool Ghost Perler Beads Patterns are enjoyable and simple to create and almost everyone's favorite. You can use the patterns for making fun crafts for Halloween and adding a stylized addition to your home.
Ghost Perler Beads Patterns
Ghost Perler Beads Patterns add an element of spookiness and fun to your bead crafting activities. They offer a range of fun and spooky designs perfect for Halloween or any paranormal enthusiast. Each pattern incorporates a unique ghost design, from friendly-looking apparitions to scarier entities, ensuring creativity and diversity in your bead crafting.
Using different color beads allows for unique customization, while clear and detailed instructions make crafting these ghostly creations a breeze.
Kawaii Ghost Perler Beads Pattern
This Perler Bead Pattern is a Kawaii Ghost that is so adorable, and she could be your friend! It will be perfect for adding some spooky charm to your next project! Its smiling face looks cute, and its admirable cute eyes will surely make this kawaii pattern your heartedly favorite.
Claudia's Crafts on Amino Apps
Ghostbusters Perler Bead Pattern
The Ghostbuster Perler Bead Pattern is the perfect way to get in on the action. The pattern features a vintage ghost theme design, perfect for any film fan. It uses Perler beads and is easy for any skill level to complete. This pattern will make a great gift for anyone who enjoys haunting around and catching ghosts!
Slimer Perler Bead Pattern
The Slimer Green Giant Ghost perler bead pattern is a fantastic option for Ghostbusters fans. This pattern is beginner-friendly, has clear visibility, and greatly impacts. It also offers various color options, making it suitable for children and grownups.
TheFlashBoii on Kandi Patterns
Pokemon Ghost Pattern
Make your own Pokemon ghosts with this Perler Bead pattern! It is sure to be a conversation starter, and the cute ghost appearance makes it super cool, and the perler beads make it even cuter! This pattern will surely add some life to your next project and turn heads wherever you go.
Cool Ghost Perler Bead Pattern
The amazingly cool Ghost Perler Bead Pattern will be a stylish and fun art project you can flaunt anytime. It's made of Perler Beads, which means you can get creative by adding new colors or making an entirely new design!
Creatures_Rawr on Kandi Patterns
Cute Ghost Perler Beads Pattern
This cute ghost perler beads pattern is perfect for making your mini ghosts. This is a great activity for kids and adults alike, and it's easy and fun! The pattern also shows that ghosts aren't all scary and monstrous; they can be kind and friendly. It's great for your personal use or as a gift for someone else!
Bear Ghost Perler Beads
Who doesn't love a little ghost? The Little Bear Ghost perler beads pattern is cute, colorful, and fun. The bear's eyes are a lovely shade of blue, and the classic ghost on his nose looks sweet rather than scary. It's great for all ages and will give a creative outlet for your little ones.
Graveyard Ghost Perler Beads
Hang up your ghost on your wall, or put it in a jar on the mantle to decorate the next scary story night! This Graveyard Ghost Perler Beads pattern gives your ghost the perfect place to hang out with its other monster friends. Its simple design makes stitching easy, with no required special tools.
Ghost Kitty Perler Beads Pattern
The ghost Kitty perler bead pattern is just so cute and lovely. It looks like a cat but is not always the same as a cat, and maybe it's a bit creepy. You can make it using a combo of grey and blue beads, which will be a great addition to your bead pattern collection.
Pac-Man Ghosts Beads
The ghosts in Pac-Man are one of the most iconic parts of the game and have been featured in every version since. This Pac-Man Ghosts perler Beads Pattern will make you feel nostalgic when you wear them and bring back good memories from when you were younger! You can easily make it following the given article, and it will surely be a fun project.
Perler Ghost Melt Face Perler Beads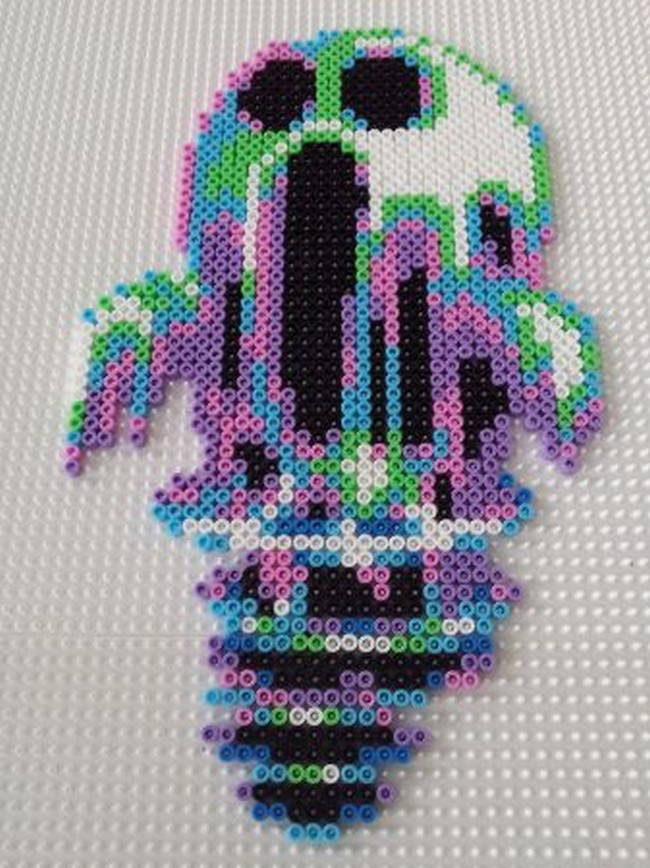 These Perler Ghost Melt Face beads add a whimsical, playful touch to your home decor. These beads are very popular among kids because of their bright colors, which trigger their imagination and motivate them to create something beautiful! They are great for kids and adults alike, combining vivid colors and creative patterns that children will love to create their designs.
Easy Perler Bead Ghost
The Easy Perler Bead Ghost is a straightforward and quick bead pattern you can complete in merely one minute. It's an excellent choice for crafting items like keychains or bracelets that you can use daily. This pattern, made by threading colorful beads with holes, offers a fun and simple crafting experience for the entire family.
Boo Ghost Perler Beads Pattern
Your children can enjoy playing with it and surprise their parents and friends by wearing it on an outing. This spooky perler bead pattern will delight anyone who loves scary stuff. Surprise your kids with this exciting perler bead pattern, but remember to give them plenty of warning before you start playing hide and seek.
Ghost Kirby Perler Bead
This ghost Kirby Perler Bead Pattern is a fun way to decorate your home. It's an easy project that anyone can do, but as you know, – masterful art is at its best when inspired by something personal and meaningful. It looks quite amazing, and i hope you'll fall in love with making multiple identical of this perler beads pattern.
Hippocratessocrates on Kandi Patterns
Glow in the Dark Beads Pattern
This glow-in-the-dark ghost pattern made from perler beads will make your home look cool. Since it's made of plastic, the color and shine stay the same with no errors. This pattern will create a nice, relaxed atmosphere, and I hope you enjoy making it.
Ghost With Trick Or Treat Bucket Perler Beads
This Ghost With Trick Or Treat Bucket Perler Beads Pattern is simple and fun to create. You can use it multiple times to decorate your favorite bags, clothes, shoes, or even your wall. You can also turn this pattern into a pin for things like Halloween costumes or pillowcases. Get yours now before they run out!
Rainbow Ghost Perler Bead Pattern
Show off your kids' fun side with this rainbow ghost perler bead pattern. It's a colorful and sweet design that will fit in with their favorite childhood characters. This fun pattern is sure to delight any craftsperson while also igniting a love of art in children.
More Perler Beads Patterns: