10 Easy Star Wars DIY Costume For Space Saga Fans
Are you ready to journey to a galaxy far, far away? In this blog post, I'll share some exciting and affordable Star Wars DIY costume ideas inspired by the iconic Star Wars franchise. Whether you want to become a wise Jedi/ a fearsome Sith Lord, or a dashing space smuggler, we've got you covered. Enable your creativity and join the epic Star Wars universe with these easy and impressive costume ideas. May the crafting force be with you!
Star Wars DIY Costume

Dress up as the most famous space saga stars fan characters by getting inspiration from our list of stunning costumes. Our easy and affordable DIY costume ideas will help you bring your Star Wars cosplay dreams to life. Whether you've always wanted to wield a lightsaber like Luke Skywalker or channel the strength of Princess Leia, our amazing list has something for everyone. And with recent favorites like Rey and Kylo Ren, you can stay on-trend with the latest Star Wars characters.
So why not gather your friends and family and turn your Halloween costumes into epic Star Wars creations? With some inspiration and easy-to-find materials, you can create an incredible Star Wars costume that will make you stand out from the crowd.
How To Make Star Wars Costumes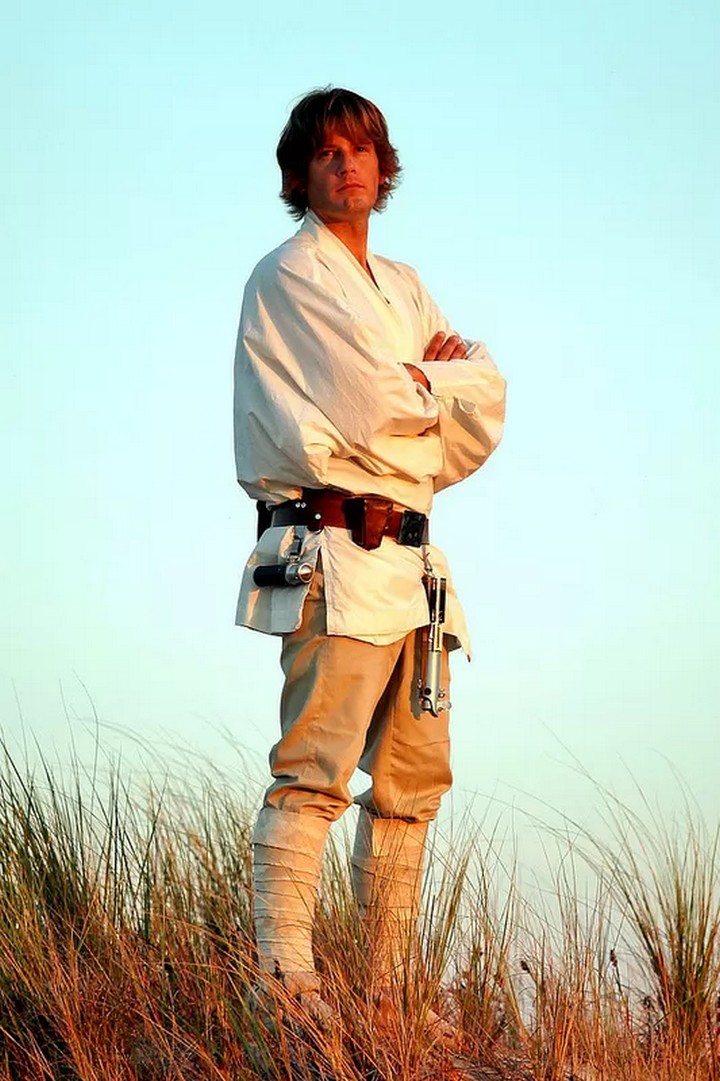 If you plan to attend a Star Wars-themed event or want to show off your fandom daily, this guide will help you create a Luke Skywalker costume. You can quickly and easily assemble the outfit using clothing at thrift stores. Then add items like a lightsaber and some boots to give it that authentic look.
Family Star Wars Costume
If you are planning for a DIY Family Star Wars Costume for Halloween, follow this amazing idea and make it happen. Check out all the ingredients you need to make the costumes for you and the kids. Follow this easier guide and create a perfect costume for your family night out. It will be the best and most amazing idea you have ever tried and I hope you'll love it too.
Halloween Family Costumes Star Wars
Channel your inner Star Wars fan with this classic Leia, Han Solo, and mini Luke Skywalker family costume. You will find this outfit perfect for any part or event and make yourself look lie stepped out of the movies. It will be the best DIY idea you have ever tried and a great option to make your kids feel like their favorite saviors of the universe characters.
DIY Darth Maul & Yoda Costumes
Darth Maul and Yoda are the most beloved characters from the Jedi even they are not in Star Wars anymore. This DIY costume tutorial will help you create a fun DIY costume for either of these beloved Sith Lords or for a pair of Jedi Masters. This amazing costume is made with everyday materials in your home. So you don't have to trouble tying up your wallet at the store to make these!
How To Make An Awesome DIY Star Wars Rey Costume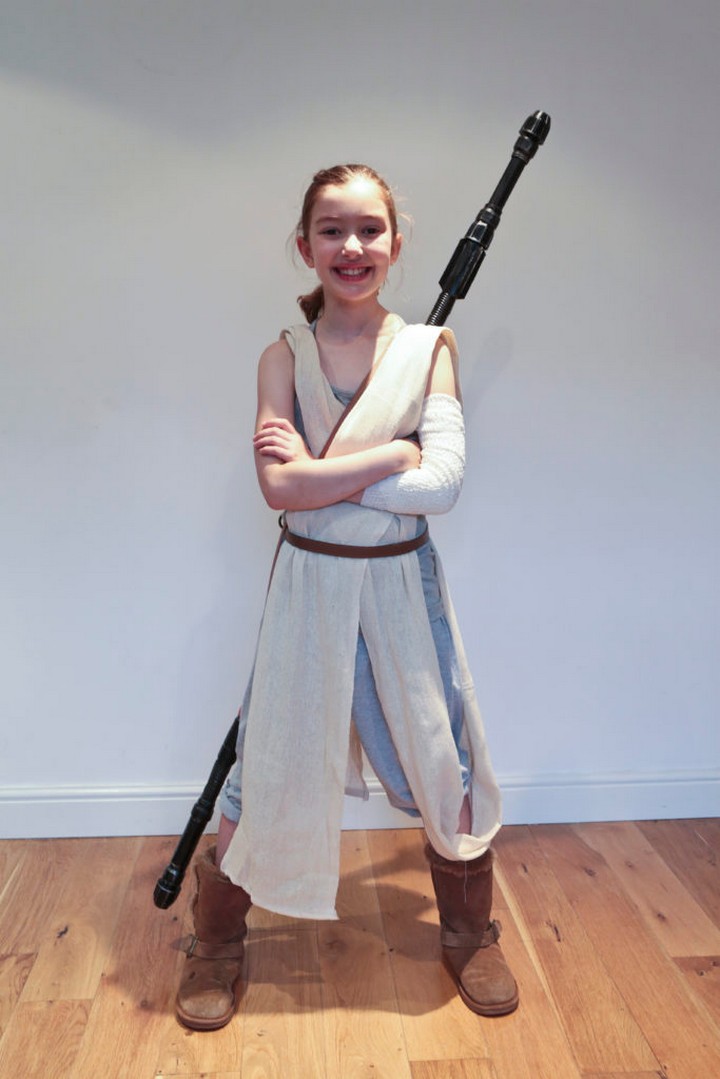 I am excited to share this DIY Star Wars Rey costume & staff tutorial with you! It's an exceptionally easy cosplay project and will allow you to create your awesome Star Wars Rey costume. This idea allows you to change her dress color and accessories to match your desired look. So let's get started!
Star Wars Costumes For Halloween
These Star Wars costumes for Halloween are so much fun to make and wear for your whole family! You can create your holiday costumes from Star Wars with simple accessories and a few details. You don't have to make huge alterations to your wear for this costume idea. Just a little DIY skills, and surely you'll bang in something extremely unique plus great to fulfill the craving of being star warriors.
DIY Star Wars Family Costumes
Make your Halloween an intergalactic adventure with DIY Star Wars family costumes from our Halloween collection! You can make this costume easily by using the simplest material available around. Check out these awesome looks and get inspired to craft fabulous Flashdance-themed costumes! They were so much fun to make and wear!!
Easy Princess Leia Costume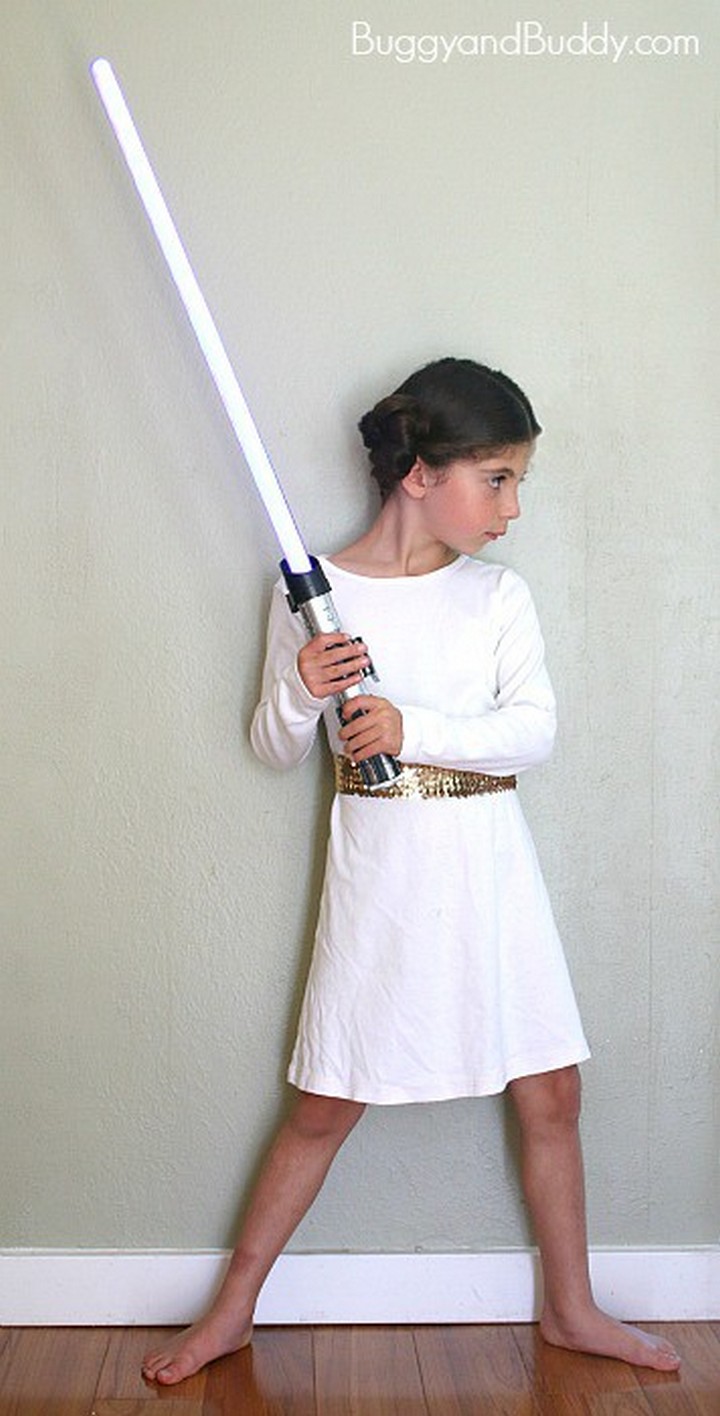 If you love Star Wars as much as we do you will adore this easy DIY Princess Leia costume for kids! It's super easy to put together and would also work for adults. This is perfect for your little one to wear on Halloween or for dress-up play! Just grab a skirt, throw on the wig, and that's it! This is the perfect kid's costume for your Star Wars fan on Halloween or for dress-up play. It's super easy to put together and will surely be a hit!
Easy Star Wars Costumes
Make a super beautiful pair of Star Wars costumes for your kids to stylize this Halloween by getting inspiration from this pattern. It will be the best wearable option for Halloween cosplay and the most admirable option for kids to style without much effort.
Star Wars R2-d2 Dress Costume For Girls
This adorable dress will be perfect for your little girl's Halloween costume! The Star Wars R2-D2 Dress Costume For Girls is a quick, easy, and fun tutorial for any 4-6-year-old girl. If your little ones like wearing handmade clothes, this costume will be their favorite.
More Costume Ideas: