20 Easy Pokemon Drawing Ideas For Anime Fans
Let's explore the manga universe of Pokemon! As we start this creative adventure, you'll get numerous chances to show your love for these popular characters. We'll dive deep into the world of Pokemon drawing ideas and learn to make stunning illustrations of your beloved characters with minimal effort.
Pokemon Drawing Ideas

Combining the bright colors of various Pokemon characters, their unique postures showing off their special powers, and your endless creativity, you can make art that truly captures the spirit of much-loved manga characters. So without wasting any time, head on to a thrilling creative journey by following this world of endless possibilities to bring loveable Pokemon characters to life on your desired canvas.
Prepare yourself to be motivated by various drawing ideas and expert methods as we tap into our artistic skills and have fun!
See more: 12 Doraemon Drawing Ideas – How To Draw Doraemon
How To Draw Charizard Pokemon
This tutorial is a perfect lesson for beginners and kids who want to draw Charizard from Pokemon. It will be the best drawing guide they have ever followed, and the easier creation will surely make it their heartedly favorite.
How To Draw Mew From Pokémon
Now that you know how to draw mew from Pokemon, you can make anime characters! This tutorial is good for beginners who want to learn how to draw pokemon and will be the best guide for them to follow.
How To Draw Pokemon | Charmeleon
Let's make a fun and unique chameleon, a fire-breathing lizard from the Pokemon games. So, get inspiration from this video tutorial. The first step is to draw out a cartoon shape for the body of our character. Then we sketch some basic guidelines for how we want our drawing's features shaped.
Pokemon Nyoromo Drawing
This Nyoromo drawing tutorial will guide you through a unique process to get your creative juices flowing and help you create your own Nyoromo! Drawing inspiration from this guide helps make it a step above the rest, so dive in and see how amazing your sketchbook will look with these adorable characters.
Eevee Pokemon Drawings
Draw an epic Mega Eevee with this easy-to-follow guide. Learn how to make this simple yet colorful character with only a few basic shapes. Check out the details of each step along the way. It will be an exciting way to learn how to draw manga characters like Eevee in a fun and interactive way!
How To Draw Bulbasaur From Pokemon
Bulbasaur is one of the best-known Pokémon around. It can grow quite large, and its bulb-like body gives it a unique shape. If you like this beautiful character and want to draw him, follow this exciting tutorial. To draw Bulbasaur, you need only to know some basic skills. Firstly, we will draw its trunk; after that, we can add legs, leaves, and spots on its body. After completing the lesson, you can draw a cute Bulbasaur at home anytime!
Eevee Drawing Pokemon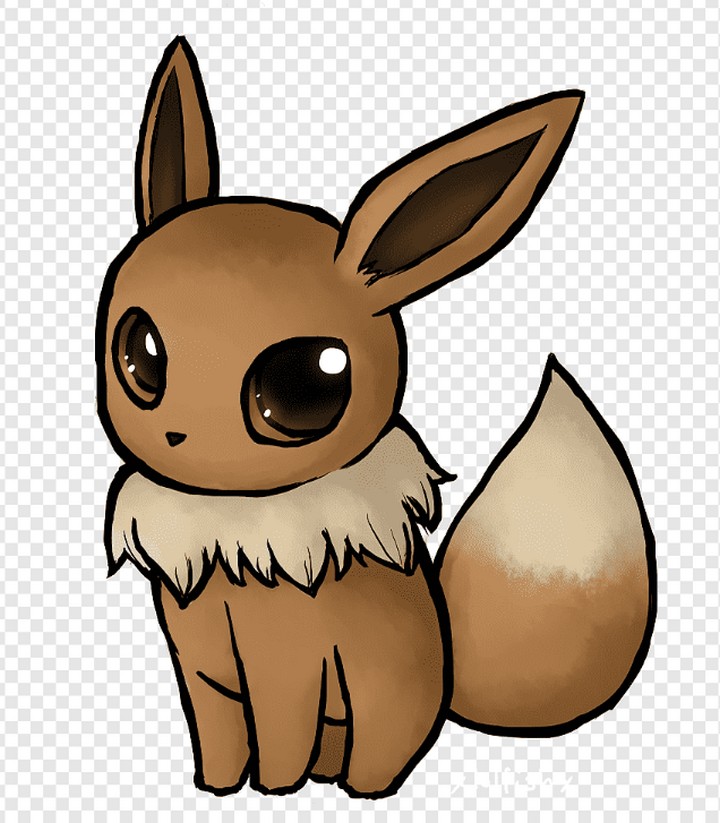 If you love Pokemon or just Eevee, this drawing is perfect. This Eevee drawing is simple but impressive, plus great for making loveable and unique additions to your sketchbook and home decor with minimal effort. It will be a great way to learn about Pokemon or a cool gift for any Pokemon fan.
How To Draw Pikachu Pokemon
If you love Pokemon and want to know how to draw Pikachu, surely this will be your best guide. This is the easiest and most fun way to learn to draw Pikachu Pokemon's most beloved and well-known character. Follow along to learn how to draw this cutie, and surely thanks me later.
How To Draw Riolu From Pokemon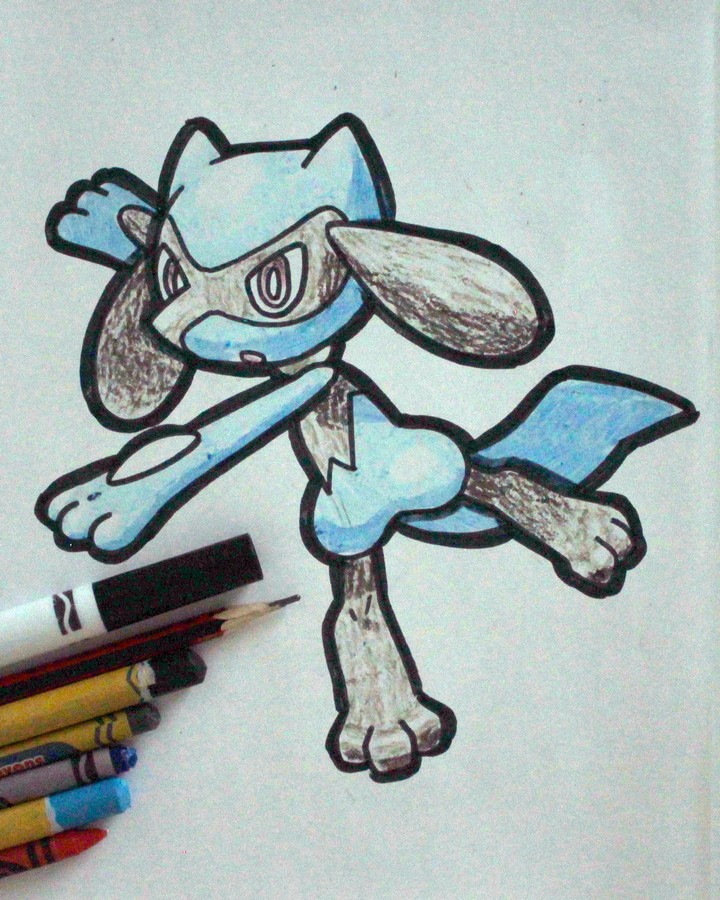 Want to know how to draw Riolu from Pokemon? Follow this easy tutorial and learn how to draw Riolu in a few minutes. It will be the most fun way to draw your favorite manga character, and this tutorial will help them with simple instructions for beginners of all ages. So, learn to draw this beautiful creature from scratch using colored pencils and have fun DIYing.
Cute Pokemon Drawing
Earning money by kissing is a great option, and the Pokemon kissing booth is the best, especially if you have kids at home. Try this super Cute Pokemon Drawing guide to invite your friends for free hugs. It can be great to greet its viewers at your kissing booth and surely a great masterpiece for everyone to draw. They will come for free but surely give some pennies for charity and other welfare works.
How To Draw Togepi From Pokemon
In this tutorial, you'll learn how to draw Togepi from Pokemon. This cartoon drawing is for kids, and it can be easy to follow the steps carefully. If you're a fan of it and looking to make some decent masterpieces following him, follow this tutorial to help you.
How To Draw Pikachu From Pokemon
Here's how to draw Pikachu from Pokemon. This is a very simple tutorial to try the pencils and paper are the only things you will need for this drawing. It will be the best tutorial to show off your mastery of drawing skills and I hope you'll love it.
Simple And Beautiful Pokemon Charizard Drawing
Here we will show you how to draw Pokemon Charizard, also known as Charmander and Lizardon. The best thing is that even if the drawing at first seems difficult, we promise after reading this tutorial that the process of drawing Pokemon Charizard will seem like it was nothing!
Easy To Draw Pikachu Pokemon Drawing
This Pokemon drawing for kids is easy drawing to follow. Each step shows the next action step, so you can easily copy it. We start from the sketch, then move onto placing light lines on the head and body, finally adding shading and highlights to create a realistic-looking Pikachu drawing.
How To Draw Cute Pokemon
Now you will learn how to draw cute Pokémon. Surely you will enjoy this lesson and have a good time. Will create your own Pokemon characters, who will be happy and cute. Each drawing will be unique and you're going to love making it.
How To Draw Fennekin Pokemon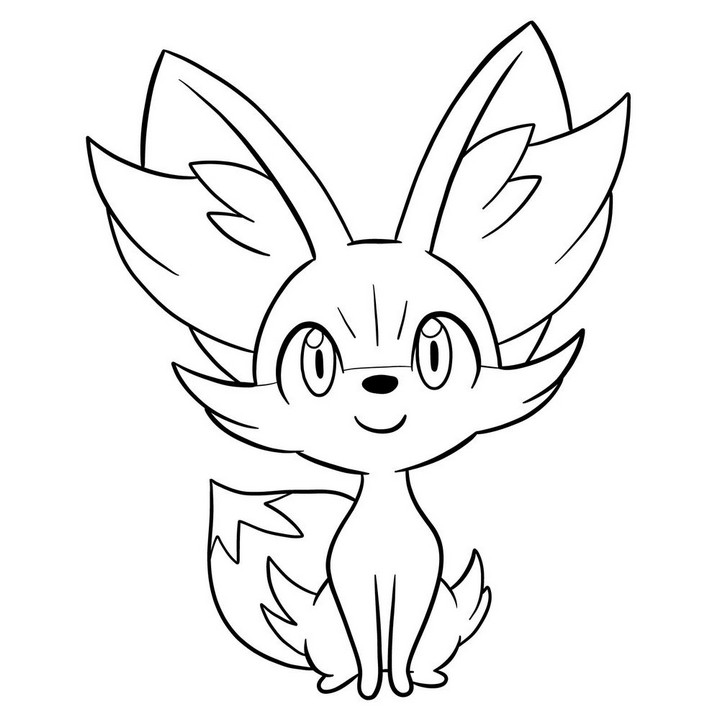 Our Fennekin drawing guide will help you with everything from the initial sketch to the shading and coloring. We've broken it down into eight easy steps so you can have this creature on your mind whenever you have a spare moment. Following the step-by-step tutorial below, you'll have drawn your version of the charming Pikachu look-alike in no time.
How To Draw Snorlax Pokemon
Snorlax is a strong but often laid-back character in the Pokémon world. This straightforward guide provides clear, step-by-step directions for drawing your very own Snorlax. The process is simple, making it perfect for practicing your illustration skills.
How To Draw Raichu Pokemon
Are you interested in learning how to draw Raichu? You're in the right place! Here you will find easier directions on how to draw a Raichu. By the time you are done, you will have a mean-looking Pikachu character ready for battle!
How To Draw Sobble Pokemon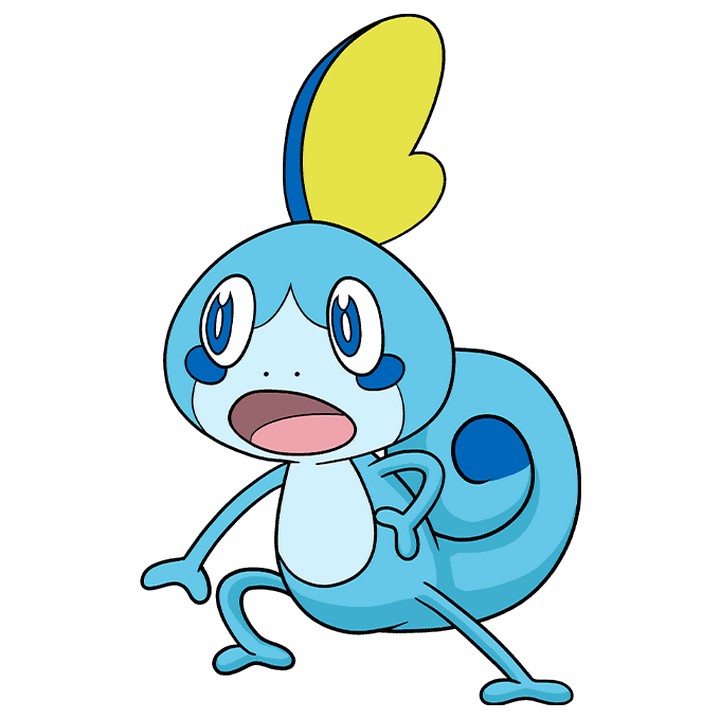 Grab your pencil and follow along as I show you how to draw Sobble, one of the most iconic Pokemon ever. Drawing Sobble will be easy if you follow these step-by-step drawing instructions. This amazing tutorial is perfect for beginners and kids who want to produce great art in less than 30 minutes.
Pokemon Gengar Drawing
Here we want to share an awesome Pokemon Gengar Drawing, including step-by-step instructions. This amazing tutorial is easy to follow and you can easily draw your Gengar. If you are interested, follow the instructions and practice.
More Drawing Ideas: