10 Easy King Drawing Ideas For Kids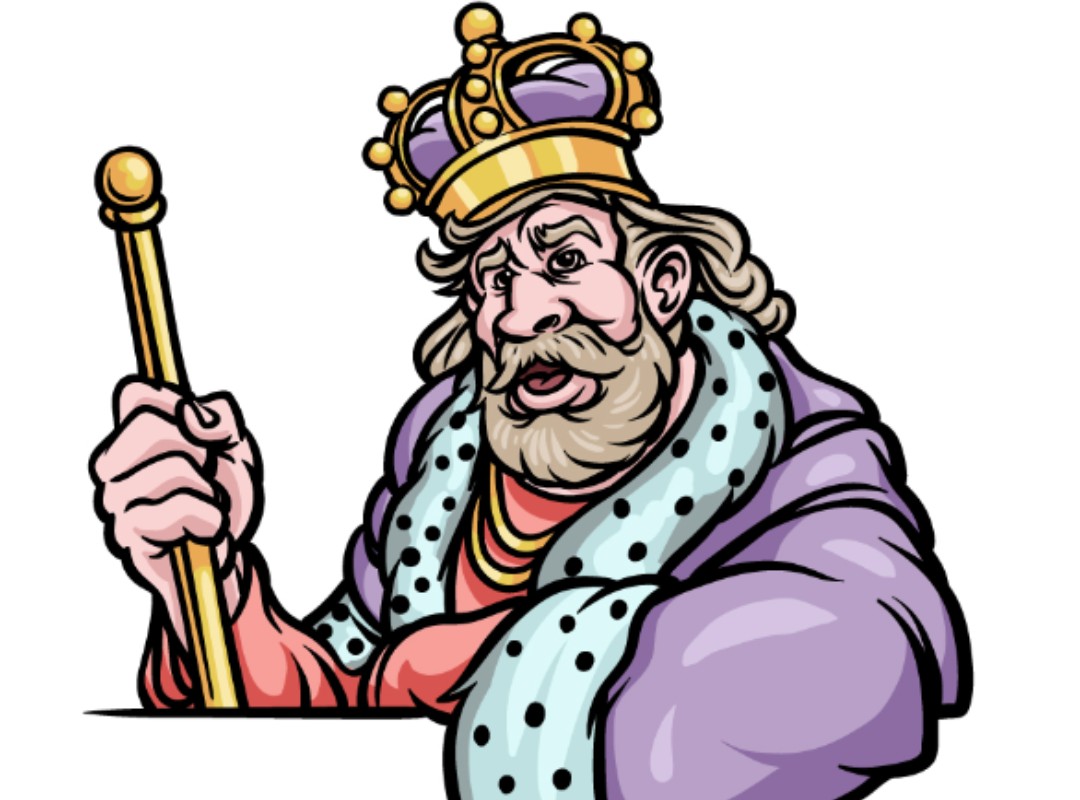 Let's explore this fun world of King Drawing Ideas! This is the perfect place where art and creativity meet, helping you draw kings from all times on your canvas. From old kings and brave knights to modern versions of kings, we will help you find lots of ideas to set free your creativity. Get ready to put on your creative hat and start a fun trip of making king-themed artwork.
King Drawing Ideas

Each idea you find here will guide you, helping you create your unique style for each king drawing you make. It's time for you to take charge, put pencil to paper, and create your very own kingdom of art. It's your moment to shine in the world of art and show off your creativity. So, grab your art tools, get ready to take on the challenge, and bring your king drawings to life!
How To Draw A King For Kids
Making this amazing. Start by sketching the outline of the king's body and head. Add details to the king's face; draw a pointed crown and a lush beard. Sketch in his arms with one hand holding a staff. Detail his costume and a flowing cape. Erase unnecessary lines and finalize the king's appearance. Colour the clothing, crown, sceptre gold, beard brown, suit blue, cape red, belt and boots dark brown to finish your king drawing.
How To Draw A King A Step By Step Guide
Have you ever wanted to learn how to draw a king brimming with the allure of majesty and power? No matter your artistic skill level, our step-by-step guide will simplify this task for you. From basic shapes to intricate details like the crown and robes, every step is clearly laid out to help you bring your majestic royal character to life. This guide aims to make the process both fun and manageable, converging simple techniques and creativity.
How To Draw Simba
Drawing Simba, the lovable character from The Lion King, can be lots of fun and quite straightforward! This guide will take you through the steps needed to sketch Simba from the start. We begin with simple lines and shapes to form his head and body. Next, we add details to bring Simba to life – don't forget his big bright eyes, his friendly smile, and his furry mane. So, find your favorite pencils, grab some paper, and get ready to have fun creating your own Simba drawing.
How To Draw A King
Let's make the king drawing easily and effortlessly following this easier guide. Start by outlining the king's body, followed by his face details, crown, and beard. Sketch out the arms, with one holding a staff, and add the royal clothing and cape. Refine the unnecessary lines and color; gold for the crown and scepter, brown for the beard, blue for the suit, red for the cape, and dark brown for the boots and belt.
How To Draw King Roland Ii From Sofia The First
To draw King Roland II, begin with general shapes: an oval for the head and a rectangle for the body. Gradually add features, beginning with limb outlines for arms, hands, legs, and feet, and facial details such as eyebrows, eyes, mouth, nose, ear, and neck. Proceed to detail the right sleeve and shoulder, the upper body dressing, and the left sleeve, followed by the legs.
How To Draw King Friday Xiii From Daniel Tiger's Neighborhood
Are you interested in bringing King Friday XIII from the much-loved children's series Daniel Tiger's Neighborhood to life on your sketchpad? Even if you're new to drawing or want to polish your current skills, this step-by-step guide is made just for you. By following this easy, comprehensive tutorial, you will be able to transform simple lines and shapes into an impressive representation of King Friday XIII.
How To Draw A King For Kids
Want to draw a cool king picture? It's easy and fun for kids! This guide will show you how in a few simple steps. From drawing the king's big, round head to his tall, shiny crown and his fancy clothes, each step is simple and easy to understand. So, grab your favorite crayons or pencils and some paper. Let's have a great time drawing a beautiful king together!
How To Draw Simba From The Lion King
Are you set to draw Simba from The Lion King all by yourself? It's simpler than you imagine! This guide will teach you to sketch Simba stage by stage. We begin with easy shapes such as circles and ovals for his head and body. After that, we add features such as his eyes, ears, and his wide, cheerful smile. Not to forget, we'll also draw his stunning mane!
How To Draw Baby Simba From The Lion King
Ready to bring Simba from The Lion King to life with your own hands? It's easier than you might think! With this guide, you'll learn to draw Simba step by step. We'll start with simple shapes like circles and ovals for his head and body. Then we'll add details like his eyes, ears, and that big, friendly smile. And, of course, we'll draw his awesome mane!
How To Draw Cute Simba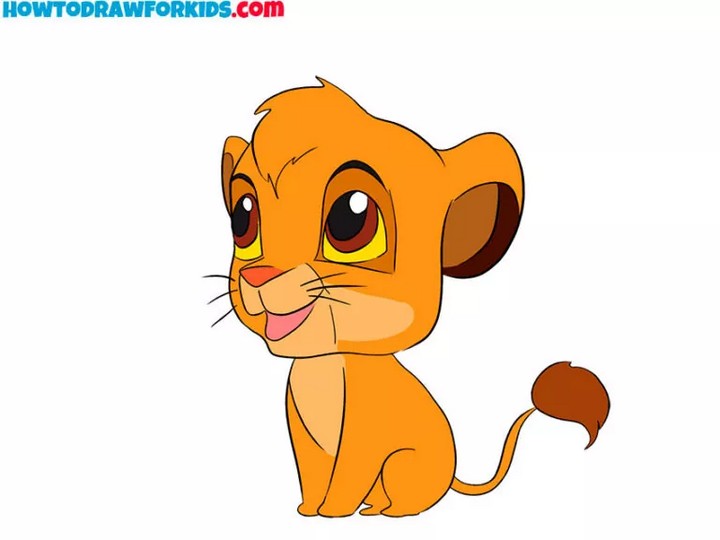 Sketching Cute Simba from The Lion King is exciting and enjoyable! With this guide, you will learn to draw this charming character bit by bit. We start with straightforward shapes like a circle for his lively head and ovals for his little body. Then, we add cute features such as large, shiny eyes, a small nose, and a happy smile.
You can also see: 
Easy Dragon Drawing Ideas: Dragons are amazing, but they might seem difficult to sketch. But there's no need to stress; we've prepared a list of simple yet awesome dragon designs for all, from beginners to more experienced artists.
Snake Drawing Ideas: Get ready to discover the exciting and interesting world of snakes! Our ideas for drawing snakes can motivate artists of any age, skill level, or style to find new methods to show their creativity.