15 Easy Beagle Drawing Ideas For Kids To Draw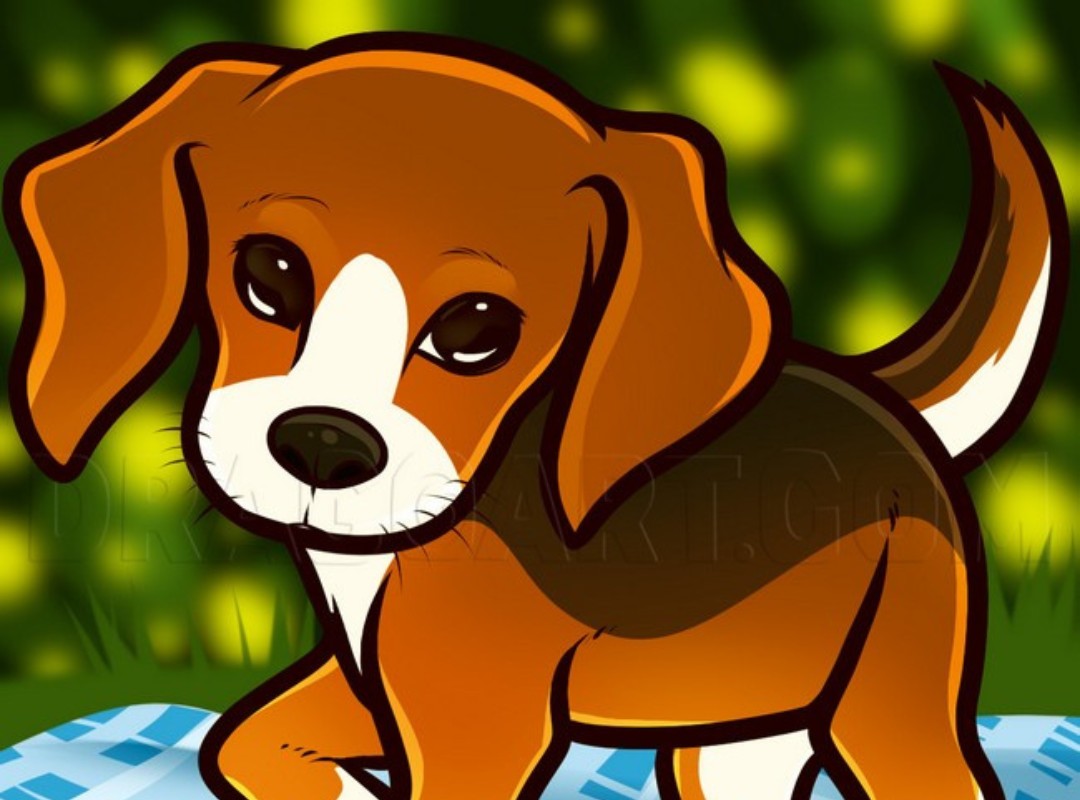 Drawing a sweet Beagle dog can boost your creativity and set your artistry free. A lovable sketch of a Beagle puppy brings happiness and can be used in many enjoyable ways. You can use these amazing beagle drawing ideas and help yourself to stylize a greeting card to be more cheerful and add a unique touch to your room decorations or beauty to your scrapbook. The possibilities for customizing these beagle drawings are as wide as your thoughts, and you will surely admire them, too.
Fun Beagle Drawing Ideas

Express your creative side with these impressive beagle drawing ideas and make unique additions to your sketchbook. Whether as a pet drawing or a simple animal portrait beagle will always be a decent masterpiece to draw; you can go with the stylizations like cute faces or dun color combinations and surely thank me later.
How to Draw a Beagle Puppy Dog Easy
Uses:
A heartwarming sketch of an adorable Beagle puppy brings joy to the heart and serves many fun purposes. You can use this drawing to brighten up a greeting card, personalize a piece of room decor, or elevate a scrapbook's charm. Based on this, you could even make a series of cute animal sketches. The use possibilities are only as limited as your imagination.
Drawing:
In no time, you can create a charming, simple drawing of a loveable Beagle puppy with the guidance of an easy-to-follow video tutorial. You get to learn, step by step, how to bring to life a small hound dog that perfectly embodies the term 'Kawaii' – the Japanese word for cute. You're just a few strokes away from having a personalized drawing that will surely melt hearts and make anyone smile.
SUPPLIES
Sketch Pad Mini
Sketch Pencils
Prismacolor Color Pencils
Marker Paper
Prismacolor Markers
Copic Markers
How to Draw a Cute Beagle Dog Easy
Uses:
It's a fun art project and a fantastic activity for developing motor skills and patience. This drawing idea is handy for school art projects or creating beautiful hand-drawn gifts for dog lovers. It's a great way to express affection for this lovable breed and create a personal artwork that brings joy.
Drawing:
We've made drawing an adorable little Beagle puppy truly simple with the help of an easy-to-follow video guide. It starts with a basic sketch layout, then with a permanent marker outlining it. Last, sweeten it up by adding colors using colored pencils. Within a few uncomplicated steps, you create your charming, hand-drawn Beagle, personalized and ready to be showcased.
Materials
Pencil
Paper
Eraser
Coloring supplies
How To Draw A Beagle
Uses:
Drawing a Beagle gives freedom to explore creativity. It serves as a unique art exercise, perfect for honing skills. This drawing idea is ideal for school art tasks, creating personalized gifts for dog enthusiasts, or expressing love for Beagles in a fun, artistic way.
Drawing:
With a step-by-step video tutorial available, drawing a Beagle becomes easy. Following along with the video, each movement and stroke is simplified, allowing anyone to create their personalized Beagle sketch. It's an engaging art adventure, presenting a perfect blend of learning and enjoyment. Voilà! A striking Beagle comes to life on your canvas in no time, highlighting all of his delightful features.
How to draw a beagle puppy
Uses:
This beagle-puppy drawing skill is a fun activity and a great tool to foster creativity in kids and adults. It can be used to make personalized gifts like greetings or invitations or add life to school projects or presentations.
Drawing:
For drawing a beagle puppy, we guide you through a straightforward video tutorial, breaking down the process. Starting with a pencil sketch, you'll be amazed at how a handful of simple lines and curves can bring the puppy to life, making it look incredibly realistic and lovable.
How to draw a Beagle
Uses:
A Beagle drawing can infuse warmth in your home decor, be an enchanting gift, and even spark creativity in little ones! It's not just a sketch; it's about creating smiles, nurturing talent, and bonding over a lovely project.
Drawing:
Are you ready to set your hands free and bring a lively Beagle puppy to life on paper? With a red marker and step-by-step video tutorial, your drawing journey will be exciting and straightforward, especially for kids. Take your drawing adventure to the next level with the cute Beagle drawing challenge – let's conquer it together!
Materials
Pencil
Paper
Eraser
Coloring supplies
How To Draw A Beagle
Uses:
Drawing a Beagle is fun and creates artwork that reflects your admiration for this cuddly breed, useful for both personal keepsakes and charming, heartful gifts for your loved ones.
Drawing:
Tracing their innocent, cute features on paper is easy; it's all about following simple steps. The fun of transforming basic shapes and lines into a loving Beagle awaits us. It's an excellent way for kids and adults to embrace the sheer joy of drawing.
Materials
Pencil
Paper
Eraser
Coloring supplies
Beagle Drawing Easy
Uses:
Pouring your love for your beagle buddy into art can be a heartwarming way to bond. This unique skill allows you to create memorable gift items for fellow dog lovers. You can also put up drawings of your adorable furball around the house to warm your surroundings.
Drawing:
Make your Beagle's loving face come alive on paper! This method lets you quickly make a fantastic portrait of your adorable pet. The guide has simple, user-friendly step-by-step instructions and a supportive video tutorial. Following these directions, young and old can bring a superbly drawn beagle to life. This isn't just about doodling; it's about freeze-framing love on paper.
Easy Beagle Drawing
Uses:
Create your custom artwork that can help express your love for your sweet little hound. Being able to draw your pet beagle is an exciting activity, but you can also create personalized artwork for your home or as precious presents for your friends who share your dog-loving spirit.
Drawing:
By capturing the lively spirit of this small, sturdy hound bred for hunting, you can learn how to draw a beagle puppy beautifully. With a coat of medium length and an adorable personality, putting these details into your drawing brings your Beagle to life on paper. Our guide offers an easy, step-by-step process for everyone to enjoy this creative journey.
Simple Beagle Drawing
Uses:
Drawing a beagle is not just about creating a cute illustration of your pet. Besides being a relaxing activity, it's a step towards enhancing artistic skills. Further, you can use this drawing to personalize greeting cards, decorate children's storybooks, or produce custom DIY home decor.
Drawing:
Creating your Beagle is straightforward. Start with basic shapes to capture the form, paying close attention to the distinctive long ears and compact body. Then, add details such as the eyes, nose, and fur. Before you know it, your Beagle portrait is ready to impress! With practice, this 40-minute task becomes an enjoyable, quick activity. Refreshing.
Materials
Pencil
Paper
Eraser
Coloring supplies
Beagle Drawing Step By Step
Uses:
Drawing a Beagle is not only a fun activity but a fantastic way for animal lovers to appreciate their favorite pet dog. This can be an excellent way for kids to cultivate their interest in art and explore creativity. It could also be an ideal start for aspiring artists aiming for a hands-on experience sketching animals, providing an understanding of the structural details of a beagle.
Drawing:
Let's get you whipping up your favorite dog breed, a Beagle, in no time. It's a basic nine-step process, simple, entertaining, and educational at the same time. You'd only need the usual art materials – a pencil, some paper, an eraser, and your coloring supplies. Don't fuss over perfection; remember, the spirit of art lies in expression. So let your pencil flow; before you know it, your Beagle masterpiece will be ready!
Materials
Pencil
Paper
Eraser
Coloring supplies
How To Draw A Beagle Easy
Uses:
The fun in drawing a Beagle goes beyond the sketch. It's not just about mastering art techniques – it's a gateway to countless possibilities! Once you've finished, your artwork could add a charming touch to homemade cards or be a centerpiece in a kid's book.
Drawing:
Get set to bring a Beagle to life on paper in just 13 steps. Begin by outlining simple shapes as a framework. Draw its distinct long ears and sturdy body. Now, fill in more details like eyes and fur. Voila! In a few steps, your Beagle is ready to charm. It's simple, exciting, and doable by anyone.
Materials
Pencil
Paper
Eraser
Coloring supplies
Easy How to Draw a Beagle
Uses:
Drawing a beagle can be fun and valuable for different purposes. You can make cute greeting cards, decorate your room, or even gift the drawing to a dog lover.
Drawing:
Here's a super simple way to draw a beagle. Just follow the step-by-step tutorial to create the perfect beagle picture. The tutorial shows you how to capture the unique beagle colors and bring the cute dog to life. This adorable drawing will take you to a happy place with blue skies, fluffy clouds, and beautiful greenery. Give it a try and enjoy a fun and exciting drawing experience!
Materials
Pencil
Paper
Eraser
Coloring supplies
How to Draw a Beagle
Uses:
Drawing a beagle is a delightful way to show off your artistic skills. Use your creation to personalize greeting cards, decorate rooms, or surprise a dog enthusiast with a meaningful gift.
Drawing:
Discover the joy of drawing a beagle with a simple 12-step guide. By following this easy-to-understand tutorial, you'll quickly learn to create a charming beagle drawing. As you immerse yourself in this fun and engaging activity, watch your masterpiece come to life and ignite your passion for art.
Materials
How To Draw A Cute Beagle
Uses:
Understanding how to draw a Beagle opens new avenues to express creativity and entertain children. It serves as a fun activity or an ice-breaking session between buddies. Additionally, this knowledge contributes to personal skill development and can prove relaxing, allowing you to unwind after a hectic day.
Drawing:
Drawing a Beagle comes down to a few simple tools – pencil, paper, and an eraser to fine-tune those tiny details. When your sketch is ready to come to life, add some bright and lively colors to your pal using your favorite coloring supplies. With these easy steps, you'll be sketching a Beagle quickly!
Materials
Pencil
Paper
Eraser
Coloring supplies
How to Draw a Beagle Puppy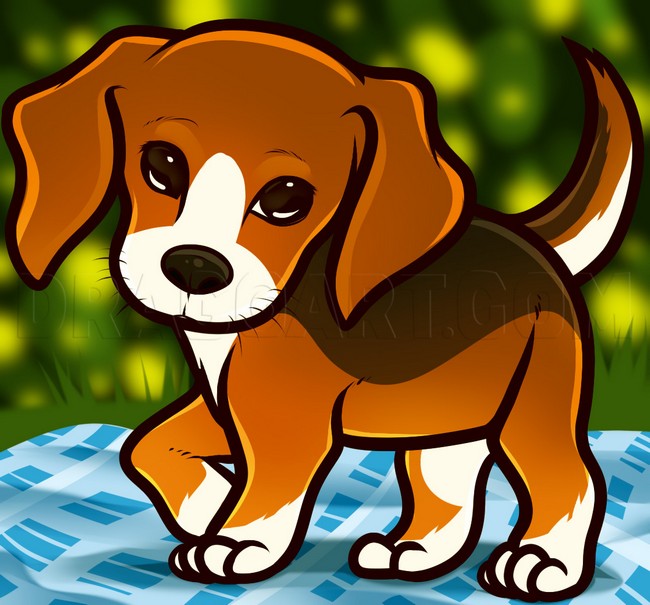 Drawing:
Learning how to draw a beagle puppy is a fun and easy task! First, fill your paper with big circles for the body and head. Then, add cute oval ears. Remember the tail! Next, fill in the details, like eyes and nose. Finish by shading for a realistic look.
Uses:
The skill of drawing a beagle puppy is not only enjoyable but also productive. It helps fuel your artistic side. You can use these sketches to decorate your room, give them as adorable handmade gifts, or express your love for pets. Creativity knows no bounds once you know how to draw a beagle puppy!
Materials
Pencil
Paper
Eraser
Coloring supplies
You can also see:
Chicken Drawing Ideas: Here, find some great ideas for drawing chickens and let your creativity grow by learning from the top online artists.