10 DIY Tree Costume Ideas For Earth Day Exclusives!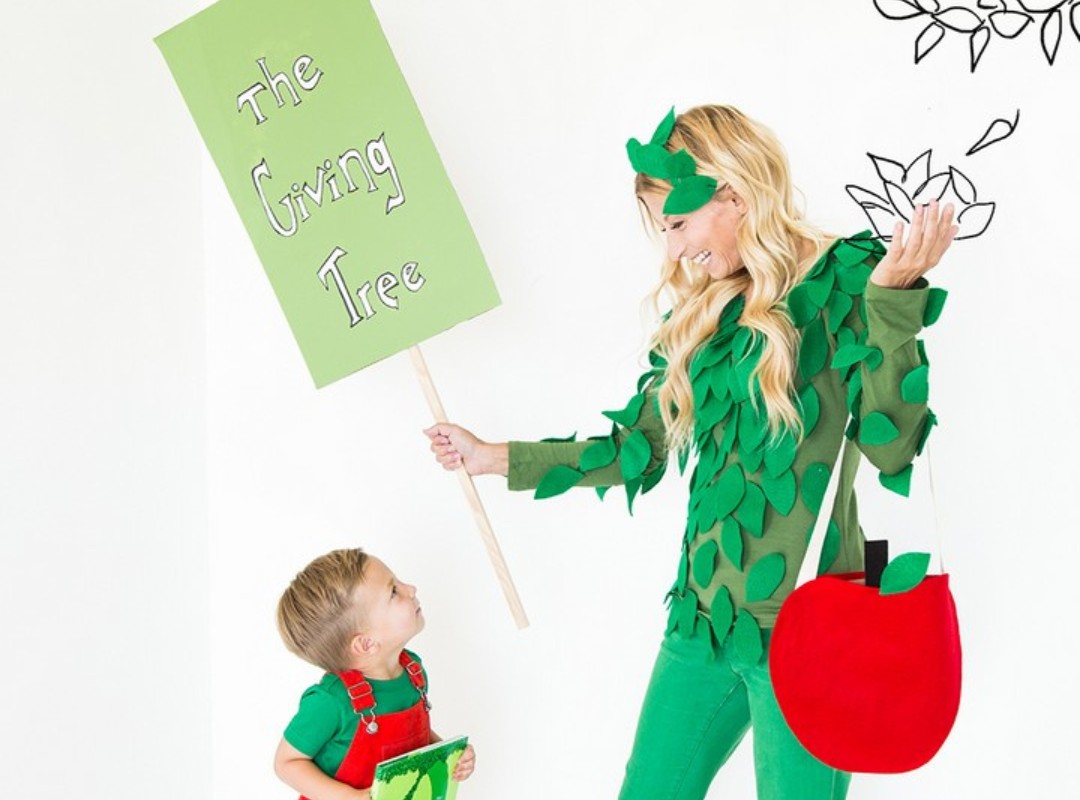 Dressing in a DIY tree costume, especially for Earth Day, can be a fun and educational activity communicating the importance of these living things. So, Find some inspirational DIY tree costume ideas for kids and adults alike in this list, depicting trees in various forms and seasons, from green to fall, etc. All these differ in the material selection, style of showing a tree theme, out-of-the-box features, and many other respects, but mix up when helpful written tutorials are available!
DIY Tree Costume Ideas For All Skill Levels

Making a customized tree costume is a special way to connect with nature and recognize and display trees' important role in the environment. We can be ready for a festival exclusively for trees and other lives by copying features of trees such as leaves (though not in the millions!), bark, and branches. How simple it will be? However, this list of DIY tree costume ideas will provide many other tree outfit options and guides, for example, simple leafy headgear to full-body ones with leaves around.
Even some broaden the idea and make a wearable entire land view of trees. Or reflect the changing seasons using various colors? Some will also pay tribute to the many animals that rely on trees for their existence. The possibilities are endless for kids and adults, and wearing these costumes could lead to a fun tree dance party! So, let's invest some time making one of these costumes, establishing a deeper connection with nature.
The Giving Tree Parent And Child Costumes
Get creative this season and transform yourself into The Giving Tree! All you need is green attire and friendly faux leaves to adorn yourself, becoming a living, breathing embodiment of the beloved tale. Carry an apple-shaped bag for sweets, and you're set! If you don't have a green outfit, don't worry; opt for red or yellow and be a stunning autumn tree. This ensemble doubles as a beautiful conversation starter for all bookworms and teachers.
Materials:
Green Felt
Green Long long-sleeved shirt
Green Pants
Thread
Needle
Glue Gun (optional)
Leaf Template
Red Overalls
Green Shirt
Sandals
2 pieces of red felt
Cotton Binding
Black Felt
Sewing Machine
Pins
Apple Template
DIY Terrarium Halloween Costume
Created for all cacti lovers, this costume features your beloved plants inside a delightful terrarium. This costume is perfect for flashing at parties, especially those with a costume or fashion theme.  Make it statement-worthy by filling a wearable terrarium with foam cacti of different shapes, sizes, and colors, or you may go with the plants or scenery you want.
Materials:
Roughly 24″ x 40″ acetate sheets
Gray acrylic paint
Utility knife
Green, yellow, and pink foam sheets
Green, yellow, coral, and pink construction paper
White foam board
White paper crinkle filler
Green ribbon
Hot glue gun
Foam ball
Thin tip sharpie
Paintbrush
Clear shipping tape
Start making this DIY tree costume for the child in your life. The tree is tall and beautifully shows the essence of wintery Autumn with its orange leaves. It is enhanced with hand-painted bark and woodland creatures; the two-ringed structure offers stability and style. A brown fleece forms the trunk, complete with owls peering from their holes, making it a realistic look. The best part is that it offers complete mobility of your legs, arms, and vision.
DIY Palm Tree + Beach Ball Costumes
Get ready to create a tropical-themed Halloween with this DIY idea. The creator designed DIY costumes, a palm tree, and a beach ball in this DIY plan, perfect for photoshoots and summer-themed parties. The palm tree quickly turns your dress into a costume, while the beach ball is for those who dare to go bold. To make a palm tree costume, you'll need to cut the palm leaves and attach them to the headband, while Beach Ball Costume uses newspaper stripes.
PALM TREE COSTUME: YOU'LL NEED
Tan Dress
12×18" Sheets of Stiff Green Felt
Palm Leaf Template Printed on 11×17″ Paper
Chip Can
Scissors
Hot Glue Gun
Stretchy Headband
BEACH BALL COSTUME: YOU'LL NEED
Red Dress
36 " Balloon
Newspaper
Flour and Water To make paper mache paste
Tub/Tupperware for Mixing Paper Mache
White Red, Yellow, and Blue Paint + Paintbrush
Pencil
Red Ribbon
DIY Tree Costume
For your little princess, make this DIY Tree Costume to wear for many occasions. The tree is made from brown fleece and colorful leaves. For the branches, it uses wire, leaves on the sleeves, and LED lights for a special touch. The costume ties with black shoelaces, ensuring a snug fit, while the squirrels and owls on the heart make it even more realistic and adorable. So, why not start making it today?
How To Make An Easy Leafy DIY Tree Costume
With this DIY idea, transform a store-bought sweatsuit into a charming costume resembling a leafy tree. With a touch of felt leaves and a few stitches, opt for hot glue for a no-sew alternative. The cozy sweats ensure your little one stays warm while trick-or-treating. Enjoy the simple instructions and create this delightful costume in no time, making Halloween night memorable and comfortable!
Green hooded sweatshirt (no zipper)

Brown sweatpants
Light, medium, and dark green felt
Tree Costume
Craft adorable tree costumes on a budget with a fleece throw blanket and $5 green sweatpants from Goodwill. Embrace the simplicity by leaving edges unfinished, adding custom touches like a knit hat, headband, or little pockets for woodland creatures. Create these charming and affordable costumes with basic sewing skills without compromising creativity or cuteness. This quick costume allows even time-strapped families to shine on Halloween!
Halloween Trick Or Treating With A DIY Tree Costume
Get your child Halloween-ready with a simple DIY plant costume. Utilizing a cardboard box, craft sticks, and a wood grain scrapbook, create a delightful costume that your child will love. It uses orange faux leaves for an autumn look, but feel free to opt for green leaves for a spring-themed outfit. This versatile DIY craft is ideal for trick-or-treating and is bound to make your child stand out from the crowd.
Materials: 
Heavy-duty cardboard
Scrapbook paper in wood/bark designs
Jumbo, wooden craft sticks
Dark brown felt pieces
Faux fall leaves
Self-adhesive Velcro strips
Hot glue + glue gun
Craft glue with a small paintbrush to spread the glue
Felt glue
Bob Ross Couples Costume
Switch up usual Halloween costumes and make something new with a DIY Bob Ross-inspired couple's costume. The costume is Perfect for photoshoots or any party. Take a whimsical turn by adding a handmade felt squirrel, paying tribute to Bob Ross's beloved pet Peapod. This DIY costume is a Perfect mix of quirk and creativity and will make a memorable Halloween!
Materials: 
Brown long sleeve giant man's t-shirt or brown dress
4 pieces of felt
Sewing machine (or fabric glue)
Sharpie marker
One fall leaf branch
Cardboard
Paint/ nail polish/ paint pens
Paintbrush
Jeans, blue button down, brown belt
Brown curly wig
creatingreallyawesomefunthings
More Costume Collections With Fun Themes
10 DIY Poison Ivy Costume Ideas: If you want a captivating and nature-inspired costume, follow this DIY Poison Ivy Costume Ideas series. It helps you create alluring outfits resembling the iconic DC villainess Poison Ivy, known for her beauty and nature-themed powers. Let your creativity shine and become the fierce Poison Ivy with these unique DIY ideas.
12 DIY Pumpkin Costume Ideas: Let's use our creativity to make a costume that stands out and makes you the star of the show. Get inspired by these DIY pumpkin costume ideas and create an attention-grabbing outfit that captures the spirit!
12 DIY Gingerbread Costume Ideas: Launch on a sweet and artistic adventure by bringing the gingerbread fantasy to life. Find inspiration from this collection of easy-to-make costume gingerbread ideas and make a delightful costume bound to turn heads.
12 DIY Ursula Costume Ideas: Express your creativity to craft an impressive Ursula costume without emptying your wallet. These DIY Ursula costume ideas allow you to recreate the look of this classic villain, making it a perfect choice for any costume party or Halloween event. Let your creative spirit run wild!