20 DIY Phone Stand Ideas To Hold Your Tablet
DIY phone stand ideas made from common materials are a cool trick and serve several practical purposes. They offer a perfect viewing angle for your leisure time, be it watching your favorite shows, video calling your loved ones, or following a recipe in the kitchen. Our given homemade phone stand can also be your phone's haven, avoiding accidental spills or falls, and I hope you find them useful.
DIY Phone Holder Ideas

If you don't want to pay top dollar for the brands on the market, here are DIY Phone Stand Ideas that will make your life more advanced than ever; then follow this list of DIY phone stand/holder ideas.
Whether young or old, a phone stand can enhance your device experience and allow users to stay organized. It will provide you leniency while laying on your bed and watching your favorite movie, so if you want to enhance your phone-using experience, making a phone holder will surely be the best option.
How To Make A Phone Stand At Home?
Are you ready to bring creativity to life in a practical, effortless, and simply enjoyable way? Let's embark on an exciting DIY adventure that transforms everyday objects into your homemade phone stand! Grab your crafting spirit, and assemble simple materials lying idle at home – an old hanger, cardboard, or a sturdy wooden frame.
Everything works well and prepares you to enter a world where functionality meets imagination. The following list of DIY mobile phone holder/ stand ideas will give you a plethora of amazing and free inspiration; go with them. You'll surely thank me later.
See More: 25 DIY Charging Station Ideas
DIY Popsicle Stick Mobile Holder
DIY Popsicle Stick Mobile Holder is relatively easy to make. If you wish to know how to make this case for your mobile phone, follow some easy and informative steps here at home with your materials. So, if you want to make a gift for someone or kids of yours, this amazing video will be really interesting for you.
How To Make A Mobile Stand With Hanger
Making a phone stand that is much easier than you might have thought by following this super easier tutorial. This project is simple and does not require many tools, but trust me, and you'll find this amazing phone stand a masterpiece for your daily use.
DIY Phone Stand For Desk
The wooden phone stand is made of simple material and can be easily made at home. This simple yet elegant Wooden Phone Stand will be the perfect solution for you to charge your phone and look great at the same time. It also acts as a propping device to place your phone at an angle to reduce closing your eyes to the bright screen of your smartphone.
DIY Phone Holder From Toilet Paper Roll
Hold your phone in style with a unique DIY toilet paper roll phone holder. It's an easy craft to make, and it helps you upcycle leftover rolls for free. One toilet paper roll to make a DIY phone stand for your home, office, or dorm. Follow our steps and create one for yourself today!
DIY Phone Stand | Cardboard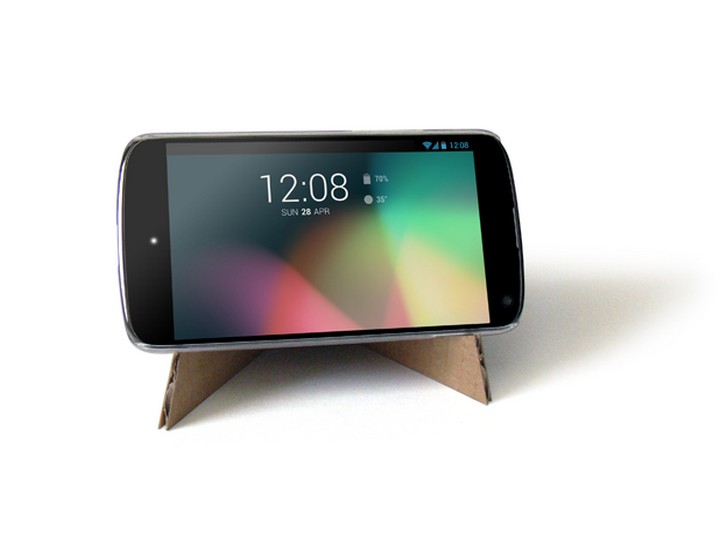 Using cardboard you can make a DIY Cardboard Phone Holder that is a helpful place to mount your phone by standing it horizontally. This amazing idea provides multiple options for how the phone can be held and displayed upside-down, plus its endless features will make it your heartedly favorite.
DIY Phone Tripod Hacks with Household Items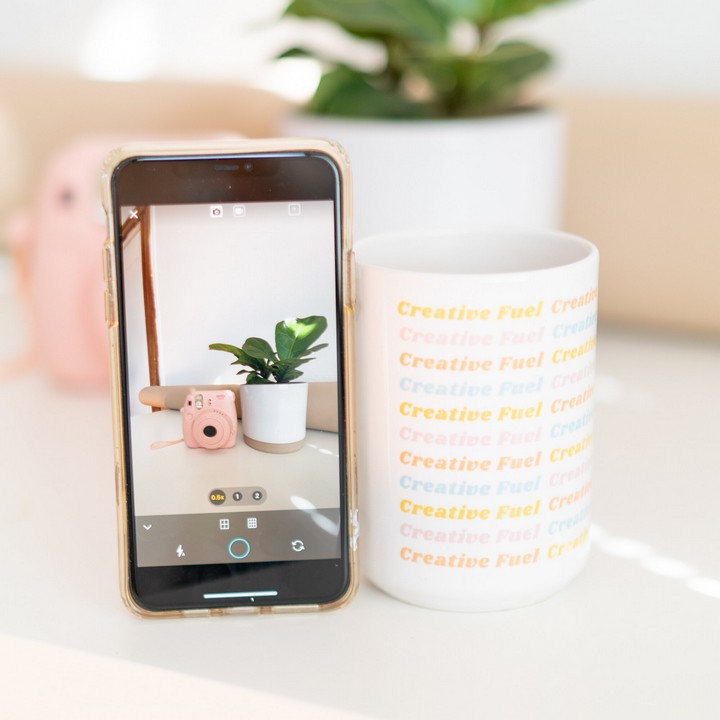 Making a phone tripod out of household items is not just a great way to save money, but it also helps in shooting quality videos without needing any extra equipment. Here are some amazing DIY tripod hacks to help stabilize your camera. By making this amazing phone stand yourself, you will save them from getting damaged and keep your phone safe from scratches.
How To Make A Smartphone Tripod On A Budget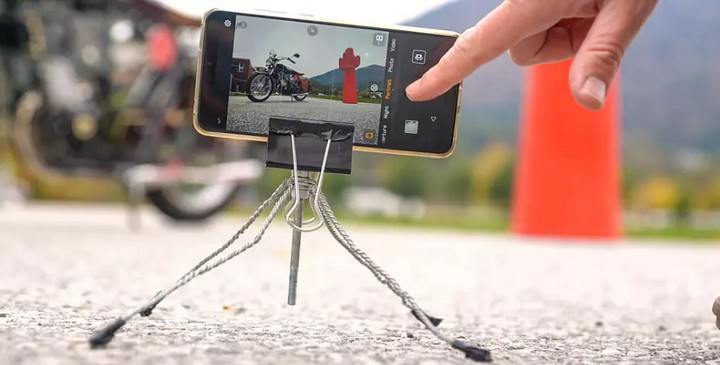 If you love taking photography or have to capture a still shot with your phone, this handy DIY smartphone tripod is a great option for steadier shots. The process is straightforward and the total cost is just a few pennies, It just takes a few minutes and requires no cutting or drilling.
Simple DIY Car Phone Holder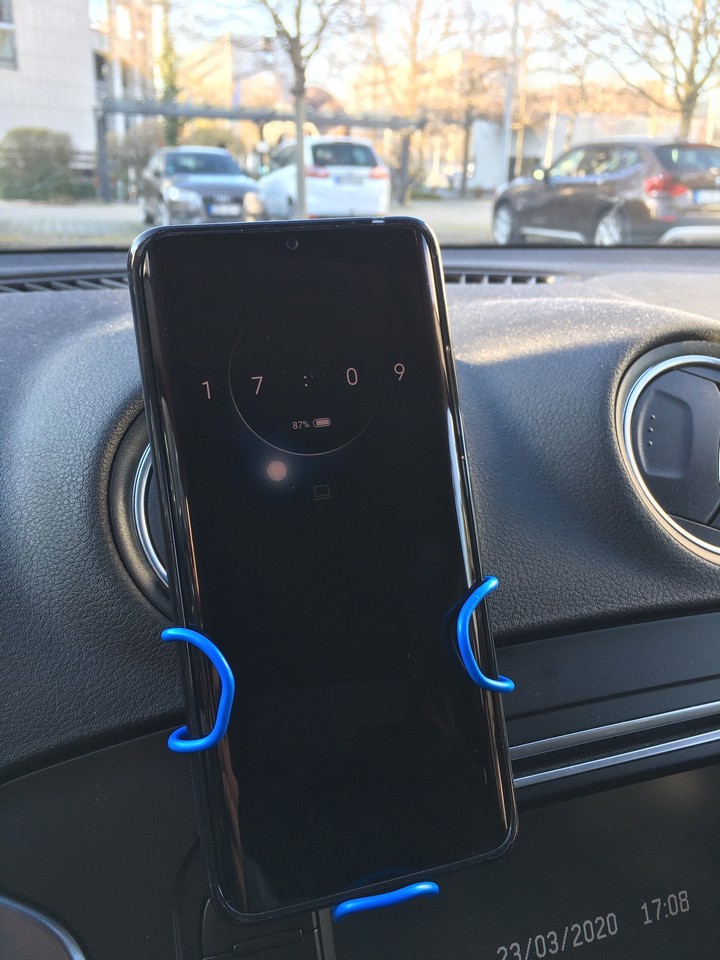 Most people need a phone holder to keep their devices securely while driving. Unfortunately, most of the clips sold in stores are bulky, ugly, and expensive. The good news is that you can make your simple Phone Holder using things you might already have in your house. Easily attached to your vehicle dashboard or console, it can be removed anytime, making it great for traveling.
DIY Phone Holder For Your Car
Here we come with a DIY phone holder for your car; it is a great way to ensure you always have your device close by so you don't miss any important calls or texts. This DIY project also adds a personal touch to your vehicle and lets you show off your style.
Homemade Tripod Stand For Mobile To Record
Want to take awesome videos with your mobile phone? Don't worry; I have a very cool and easy DIY idea for you to make a tripod stand for your mobile at home. In this video tutorial, you will learn how to make such a cool device at home. You can use it for recording awesome videos of unboxing, DIYs, and more.
Homemade Phone Stand For Recording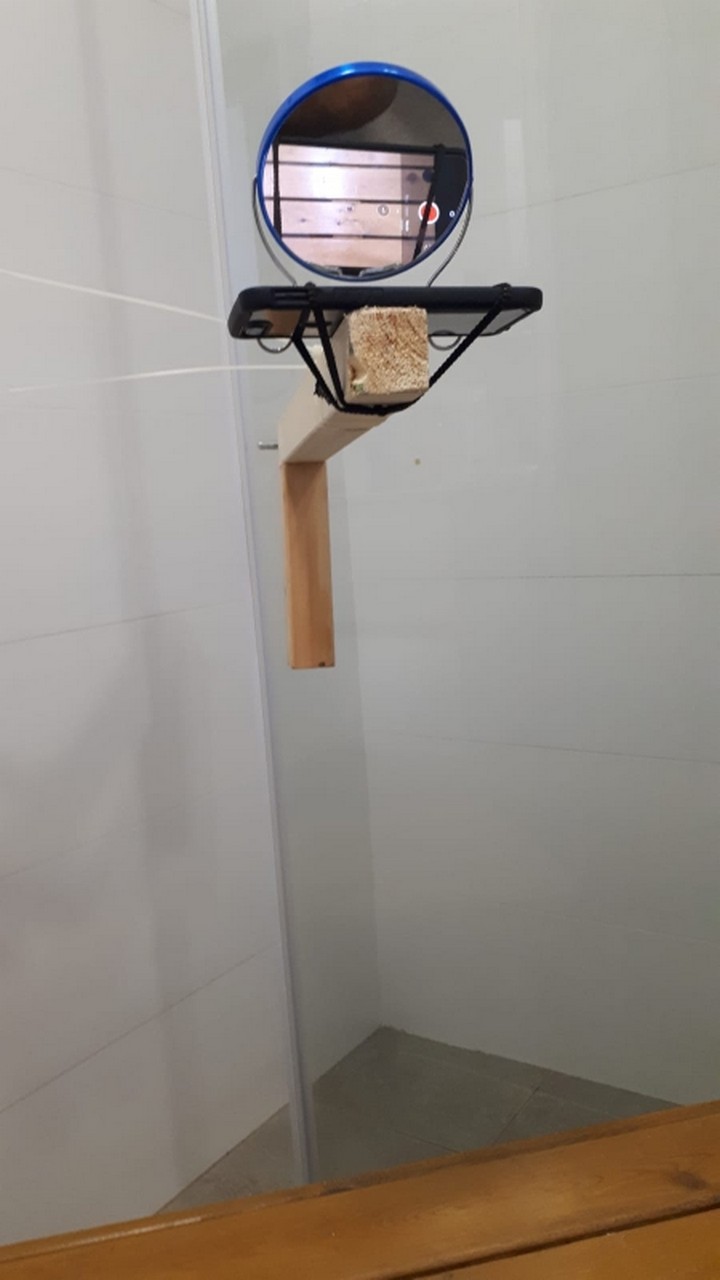 The DIY Phone Stand is a super amazing piece of equipment to work on. With this stand, you can easily make yourself a studio to record your video, and it will be easier to edit your videos. It is way too easy to make this stand by following this guide, and it helps to keep your phone steady and make your video shooting easier, faster, and more secure.
DIY Phone Stand For Bed
This DIY phone holder lets you use your phone or tablet differently. You'll love how fun, unique, and cute it is. It's easy to make, yet so effective. You may find yourself using it for years! It will be great for providing you with the best suitable position for using a phone to make recordings or do several other activities while laying on the bed.
Bed Tablet Holder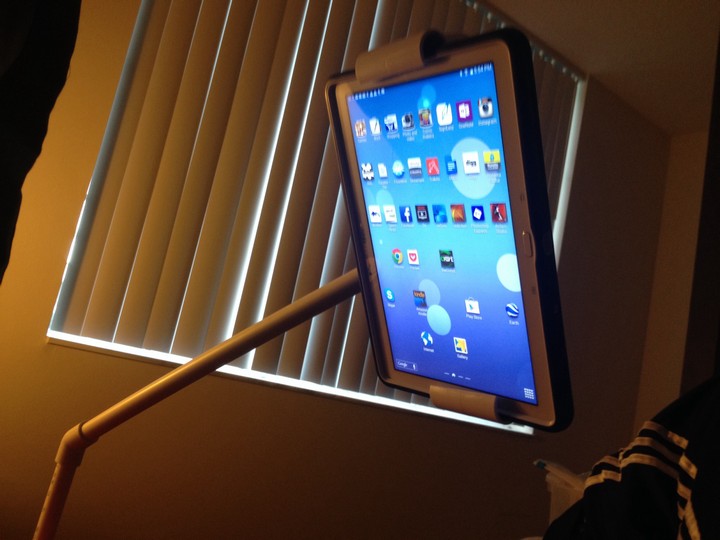 This Bed Tablet Holder lets you view your tablet in bed while lying hands-free. It also allows you to connect a Bluetooth mouse and turn the pages. The legs of the mount are adjustable so that you can angle it toward your desired viewing angle. It attaches easily to your bed's headboard or side rail with two brackets and collapses when unused.
DIY Tablet Holder Is Crazy Easy To Make
Creating a tablet stand alone won't take much time and can benefit you and your tablet. The DIY tablet stand we created featured on our blog is perfect for use while laying down in bed. It's easy to build and can be used in your home or office!
DIY Plywood Phone Stand
This DIY Plywood Phone Stand will be a great addition to any office/ bedroom/ or living room. Not only does it provide an interesting shape, but it is also very practical. It will help you keep your phone safe from falls and protect the screen from scratches from using the phone on surfaces that could damage it. This project is so neat because it is a functional accessory for your desk and still looks good.
DIY To Make A Phone Stand With Wood
Making a DIY wooden phone stand is easy, inexpensive, and only takes about 20 minutes. This project will save you money and make your desk look nice. To make one, we'll need four pieces of two-by-four wood. You can cut the wood with a saw at home or take it to a hardware store and ask them to cut it for you.
How To Make A Phone Stand With Clay
This great weekend project is easy to complete, and the result is useful for holding your smartphone. Roll out some air-drying clay and shape it into a little bowl, attach a wedge of wood at an angle for your phone to sit on, and then add details with paints or stamps. This guide will walk you through making a clay stand that works with almost every mobile device.
DIY Phone Holder Lawn Chair
Make a DIY Phone Holder Lawn Chair that you can gift! This would be perfect for your friends, family, or even yourself. You can use it to hold your phone in the sun or around the house. It makes a great gift item. This would be a great gift for someone who loves to create with their hands and be able to use it themselves. It's also a great way to bring out the creative soul in you or your children if they want to get involved too!
DIY Phone Stand From Recycled Toilet Paper Rolls
Create a phone holder for your desk or nightstand that does double duty as decoration and storage with this easy-peasy DIY cell phone holder! This project is quick and easy, and you'll have fun decorating it with washi tape, paper, stickers, and more. It's great for those who love trying new hobbies and crafting. You'll probably have all the materials on hand in your house.
DIY Phone Stand For Desk Using Scrap Wood
This amazing phone holder stand will be great for those who want to create something that could be used as a stand and decor. It features space to add a quote of your choice and offers stability for the phone. Ideal for the desk in your home office or bedroom.
More DIY Ideas:
DIY Mason Jar Crafts Ideas: When looking for ways to customize your home, it's essential to turn to building and crafting. We have all the inspiration you need for DIY mason jar crafts to help you create your own decor on a budget.
DIY Umbrella Stand Ideas: Here are DIY umbrella stands ideas for everyone. Whether it's a rustic design using reclaimed wood, a modern look with clear acrylic, or an antique-inspired stand with metallic accents, creating a custom umbrella stand is easier than we thought.
DIY Bracelet Ideas: If you love creating beautiful clay bead bracelets, these DIY bracelet ideas are perfect for you. We will show you how to make your bracelets on a budget and with minimal supplies so everyone can enjoy them without breaking the bank.